Has the thought crossed your mind that you may have been hacked? Find out what to look out for and what you can do if your phone has been hacked,
Cyber-attacks are becoming increasingly common. No gadget is immune to them. Unfortunately, everyone is susceptible to being hacked. Hackers won't hesitate once an opportunity arises. Even if there is no real financial or personal benefit, they will still take their chances.
One of your safest bets is to create easy to remember but hard to guess passwords on every account you have. If you are already doing this, you'd still need to frequently change them to remain secure. See our Top Password Tips for more information.
All nice and good, but has my phone been hacked?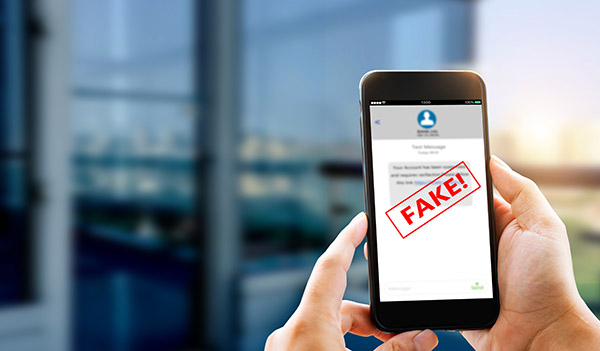 There's no straight yes or no answer to this. If you notice unusual activity in any of your online accounts, you should get suspicious.

More and more online brands (like Google, Facebook, Microsoft, Amazon and even Netflix) are becoming more accomplished in spotting when there's strange activity on your account.

They know which devices you log into and usually trigger a notification or email if they think something isn't right. Some now also require an extra step of validation to help prevent hacking.

Sometimes the problems would show on your actual phone hardware. For example, this could include losing charge quickly or running unusually slow.

You need to be aware of some of the tactics that hackers use to manipulate you, which may help you to avoid getting hacked in the first place. Before we go into what those are, here are some signs you might notice on your smartphone:
Slower processor (e.g apps taking ages to launch or slow touchpad response. Hackers can operate quietly in the background, slowing the phone down, while you are using it.)
Unknown calls or texts found in your call logs and message list.
Strange activity in your online accounts (weird posts or pictures that you never uploaded).
Account logins from foreign locations. If it's yourself who logs in using different VPN locations, you might be getting a lot of these. If that's the case, you're safe.
Spikes in data usage.
Apps you don't remember downloading.
Phishing links sent to your contacts either online or through your Network Provider. Click to find out more about hacking terminology.
Unknown use of public Wi-Fi that you never signed up on.
Compromised passcode. The hacker would have then kicked you out of the phone altogether.
Pop-ups appearing randomly.
Unauthorised purchases.
Constant random texts from unknown numbers with contaminated links.
Eavesdropping/sniffing/snooping occurs when a hacker is secretly recording you and reviewing your network activity. An indication of this would be if your phone is running unusually slow.
The phone has been jailbroken.

Jailbreaks are limitations imposed by the manufacturer or Network Provider. These limitations include the inability to download apps from unofficial sources.
Additionally, it can modify any of the phone's default settings.
Jailbreaking works by installing a program on your computer.
The program then transfers instructions to your phone. Essentially what it does is break the file system to allow someone to make unauthorised changes.
Some users purposefully jailbreak their own smartphones so that they can customise their phone's look.
If you choose to do this, you will be unable to install any future software updates. This would cause security vulnerabilities in the long term.
You'll also be left on your own as the manufacturer or Network Provider will no longer support you with any faults.
If you have jailbroken your phone, or thinking of jailbreaking it, you'd be opening it up to hackers.
Switching off the TV.
Hacking encompasses different severity levels. It can range from overtaking a Facebook account to committing a massive financial fraud. A good number of smartphone users have experienced a hacking attack to a small degree at least.

Big hacking attacks usually start small with a simple phishing link. Phishing links are malicious links found in texts, emails or websites. Their aim is to direct you to the hacker's site where they collect information you unknowingly provide to them. All it takes is for you to click before it all snowballs.

Skilled hackers know that the longer they remain undetected, the better for them. They often develop sophisticated techniques to appear legitimate and fool you.
How does a phone get hacked?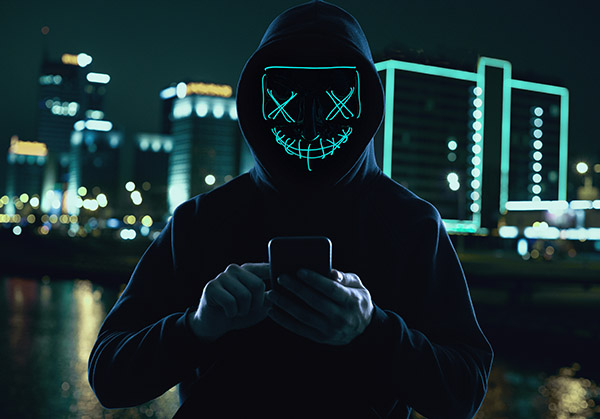 Hacking is a mystery to most people. Hackers hack using social engineering techniques. This is the fancy term for the tactics they use to reach you through texts, emails, calls and more.

As a user, you'd need to take some sort of action to enable the hacker to access to your smartphone. For example, responding to a text/email or clicking on a spam link which then asks you to type in personal details.
What is a brute force attack?
This is an old school hacking method which still works wonders. A brute force attack is like a guess game of passwords. Apart from passwords, they can also figure out pattern combinations, encryption keys and other login information.
Once they guess correctly, they force their way into your account(s). The process can take from minutes to even years to succeed (imagine the persistence!). You'll only realise it once you lose access to your accounts.
Another sign could be some sudden glitches on the hardware or software of the smartphone. That is why it's important to change your passwords on a frequent basis. Make it as hard as you can for hackers to guess!
What to do if your smartphone has been hacked?
Get rid of the hacker as soon as you realise that he/she's laid hands on your phone. You can start by changing all your passwords. Especially on apps that contain sensitive information such as bank apps.
How to remove a hacker from your mobile phone
Delete unknown apps
Change all your passwords
This can be quite a process if you have hundreds of passwords. However, if you had to choose between updating passwords and hosting a hacker, you'd probably pick the former.
Remove jailbreaks
Update your phone's operating system.
Spyware tends to work with certain operating system versions. Once you update your operating system, the spyware will lose compatibility and become useless.
Check your app permissions
A flashlight app doesn't need to have access to your microphone… Many other apps request permissions that make no sense for their purpose. Make sure that you judge which are necessary and which aren't.
Clear internet cache
Cache is data that your browser saves on your smartphone to offer a better browsing experience. Clearing it up will eliminate any leftover malware.
Use an Antivirus app.
Don't use public Wi-Fi. Or if you have to use it, install a VPN to encrypt your connection for security (Warning: it might be extremely slow!).
Don't click on spam links in texts/emails/websites. If you are unsure, hover over the link to see where it would direct you. We have a dedicated page on how to protect yourself from spam and hackers.
Reset the phone to factory settings.
The phone's way of starting over. All data will be wiped out, including any malware or apps that were installed unknowingly. Worst case scenario, you'd need to reinstall the operating system with the help of a technician.
Change all your passwords on a computer browser (a necessary hassle).
Run a backup to save your files on the cloud. Other apps might have their own individual back up process so make sure to check.
You are probably thinking; wouldn't the malware get backed up too, or reinstall itself somehow? It depends on the type of malware, and yes it could.
In this case, you'd have to run a deep scan using your Antivirus app on your phone before backing anything up. If you don't trust your Antivirus' abilities, you'd have to come to terms with the fact that you will lose some data. It's always best to run regular backups to avoid learning the hard way.
Once you reinstall the operating system and all your apps, you can restore your backed up data from the last known "good backup". That is if you have any from before the attack took place (your guess on exactly when that happened). Otherwise, you are going to have to 'start fresh'.
Hackers prey on unsuspected users. It's important to keep up with their new hacking strategies and act cautiously. Don't take your smartphone's security for granted as you never know what could happen.
Even better, you can insure your phone for extra protection, including cover for unauthorised usage.