Most people rarely check what data apps are collecting from our devices. They often access more information than we realise. In this article we cover how to check your app permissions.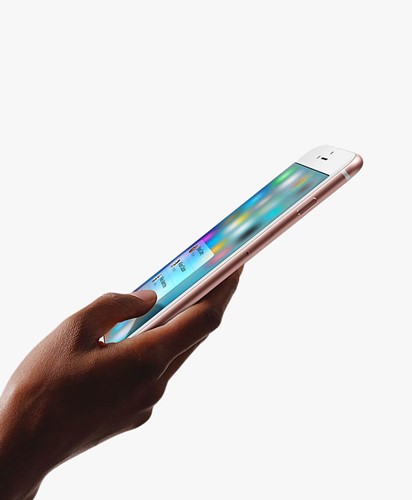 It's easy to lose track of the amount of apps we have installed on our mobiles. Most people rarely check what data these apps are collecting from our devices and what other activities they run in the background without us realising.

This information can be more than just your name, email address or your real world address - it can also be your location, your contacts and even personal files stored on your mobile.
What are phone app permissions?
According to Wired, App permissions are "the privileges an app has – like being able to access your phone's camera or your laptop's contact list".
Ever wondered what data your Smartphone Apps can access?
A way to find out is by checking what permissions the apps have on the phone.
Monitoring your app permissions is a useful way of making sure that your apps are not over-controlling, over-collecting, or over-accessing stored information on your mobile phone as that might cause privacy concerns.
What types of permissions do Smartphone Apps usually ask for?
Based on NeoRhino's list, these are the most common permissions that you might encounter:
Body Sensors (for Fitness Trackers such as Fitbit wristband or smartwatches)
Calendar (Social Networking apps)
Camera (for taking pictures or videos. E.g: Instagram, Facebook)
Contacts (for reading and possibly editing your contacts)
Location (Navigation Apps)
Microphone (for communication apps such as WhatsApp and Viber)
Phone (accessing your phone number and Network information. E.g: Messenger would need this permission)
Text Messaging (reading, writing and sending messages. E.g: Google Hangouts would request this)
Storage (for apps that have content to load on the device such as photos, social or music apps)
Files and Media (access to photos and other media related files)
How to check what permissions your mobile phone apps are using
You can check what app permissions an app needs straight after downloading it on your smartphone as granting permissions is part of the installation process that follows.
Another way is by checking them from your settings which you can easily do by following the instructions below:
(Steps may vary depending on which Operating System Version you are using)
For Android 6.0 and above:
Open the Settings App
Tap Apps and Notifications
Tap the app that you want to update
Tap Permissions
Choose which permissions you want the app to have and save accordingly
For iPhone:
Open the settings app
Scroll down to Privacy and tap it
Tap each entry on the right-hand side to see any apps that have previously been granted permissions.
Apple's iOS 14 & 14.5 Updates and the ATT Feature (App Tracking Transparency)
ATT is a privacy protection feature which Apple introduced with iOS 14. It offers users the option to disable any tracking activity performed by websites, existing and newly installed apps on their phones. After you've opened a web page or installed an app, a notification pops up which details what data those apps are accessing. You then have the option to either allow or prevent them from tracking you and collecting your data.
Why do I need app permissions on my phone?
Some permissions are necessary to grant as they are integral to an app's basic functionality. For example, you can't use Google Maps without having your location permission enabled. Otherwise, the app would be unable to help you navigate. Similarly, you can't use Instagram while denying permission for the app to access your camera, unless you are using Instagram to scroll through pictures and reels rather than for posting anything and gaining followers yourself.
On the other hand, if you have installed a shopping app on your smartphone, and it asks for permission to access your contacts list, it's probably a good idea to disallow it as accessing your contacts is not something that a shopping app would need in order to operate.
App Permissions are not always safe to grant!
Don't just click on "allow". When an app is permitted to access more data than necessary, it creates security risks. Some apps can even block you from using them if you deny them any permissions.

How far can apps go with their permissions request?
Take for example the popular Chinese anime makeover selfie app "Meitu" which hit the headlines in 2017 due to the nature of the different permissions it was seeking from users. Being a camera based app, users would expect that access to the camera and storage is enough for a camera app that needs to take pictures, edit and save them.
That wasn't the case with Meitu though. It went as far as collecting your phones' IMEI number, alongside other permissions which included access of approximate and precise location, reading phone status and identity, reading, modifying or deleting the contents of your USB storage. It also needs permission to reorder and retrieve running apps, to change the audio settings, permission for full Network access, to make and manage phone calls and even for controlling the phone's vibration!
Another example is simple Android flashlight apps which, according to Avast Security, "can request up to 77 different permissions and some of them are "hard to explain like the right to record audio". If you consider that most apps for both Android and Apple phones should need no more than five permissions, 77 is certainly a worrying amount.
Luckily, flashlights are now integrated within newer phones' operating systems so there is no longer the need for us to download them. However, according to Avast Security Researcher Luis Corrons, in 2019, there were still 937 flashlight apps available on Google Play. If you still need to install a flashlight app, it'd be best to look for one that does not require permissions that have nothing to do with the features you'd expect from a flashlight to offer.
Why do some phone apps require all these permissions if they don't need them for functioning?
App makers don't quite specify the reasons why they collect all this data and what it is used for. It is speculated that it is for advertising purposes. Your data is distributed to advertising companies so that they can target you as a consumer.
Despite Meitu confirming that the data is mainly collected in order to better understand the interests of the users, they have also stated that they can "give away your information to comply with the law" in China (Cnet.com). It would enable them to track users who may upload banned content and stop them from using the app.
Still, a camera app collecting and storing your IMEI numbers on different servers and requesting permission to make and manage phone calls may not be something that all users are comfortable with.
Sources: 
- How to find which Android apps are accessing permissions
- Android apps asking for too many permissions 
- How to check your app permissions
- Flashlight apps permission requests