Many of us are familiar with that feeling of frustration when the battery percentage drops almost immediately after unplugging our laptop or smartphone from its charger. Thankfully, despite their flaws, there are a few tips and tricks that you can use to prolong your batteries' life to help avoid you having to purchase a new gadget.
How to measure battery quality and performance:
Capacity (measured by the power delivered per battery weight)
- Rate of self-discharge, which is the power that is naturally lost when devices are not in use
- Power delivered per battery weight measured in wh/kg.
Charging/useful cycles
-These refer to how many times a battery can go from 100% to 0% before it's no longer able to hold power.
Temperature
- The amount of extra power consumed as the battery gets hot. The higher the temperature, the higher the amount of discharge the battery will experience.
Not all batteries are created equal, and with different brands offering varying levels of quality, some are better than others when comparing performance and life longevity.
Next time you go and buy a new laptop or phone, make sure you check out the specs to see what type of battery the gadget contains as it will give you an idea of its strength and potential lifespan. The most common battery that you'll find is:
Lithium ion (Li-ion)
Lithium batteries are currently the market leader in terms of quality, and they are the most used in the contemporary phone and laptop market.
This type has proven to perform much more efficiently than all the others due to its ability to hold power for longer without the need to be charged to 100%.
Unlike the older battery types, you don't have to worry about "memory effect" with lithium-ions. This means that the battery won't remember any previous incomplete discharges that would lead it to decrease its power supply, so its longevity won't diminish following an incomplete charge.
They charge the fastest and they can achieve up to 500 cycles before they start to degrade. Once they are fully charged, they can last for a whole day without recharging (this will depend on the battery consumption of apps/programs used).
More environmentally friendly than the other types listed below.


You might be familiar with the older types that have set the ground for the development of lithium-ion batteries:
Nickel Cadmium (NiCad)
Battery technology which was used for years before being outperformed by newer and better types which led them to become less preferable and subsequently they are no longer in use.
Cadmium batteries had a life of 1500 full cycles, meaning that they could go from charged to fully discharged 1500 times before they'd start to degrade.
Known to suffer from the "Memory Effect". This occurs when the battery is repeatedly partially charged and discharged. For example, if you charge it from 20% to 70%, the battery will remember this smaller capacity and hold less charge next time.
As one of the first batteries to be used, it has by far the shortest lifespan of just 1.5-3 years.
Due to its cadmium content, which is a toxic chemical material, nickel cadmium batteries are thought to be more environmentally damaging than other kinds.


Nickel metal hydride (NiMH)
Similar to NiCad batteries but with a slightly longer shelf life.
For a battery that is so light in weight, it is able to hold a large amount of power. They can go through about 500 useful cycles in their lifetime.
The number of their life cycles is gradually reduced as they also suffer from the memory effect.
They can last up to 5 years or less.


Phone/Laptop Battery not holding charge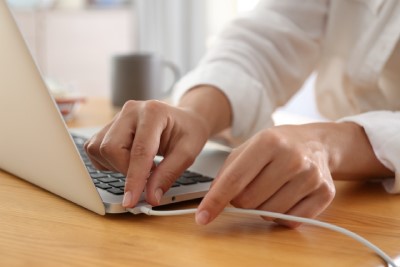 If the battery charge notifications start to pop up on your phone or on your laptop more often , it might be an early sign of a weakened battery. Before you jump to any conclusions, it's worth checking out the battery life and consumption to determine whether the frequent loss of battery power is due to certain apps overconsuming it.
How to check battery health on you Android 
Go to Settings
Battery
Battery Usage
In Battery Usage, you can view the battery performance in the last 24 hours as well as which apps have been using the most power.
These are some of the apps that have been shown to drain the battery more than others: 
Google
Facebook
Whatsapp
Messenger
Amazon
Gmail
Uber
Taxi Wayz
Google Chrome
Youtube Music
Even when you've closed an app after you've stopped using it, the app might continue to perform other tasks in the background like searching for updates or checking your location. To ensure that the app has been closed completely, you'd need to do the following:
On Android phones 
Swipe up from the bottom of the screen. 
Swipe up on the app you want to close.
How to close all apps on your Android 
Swipe up from the bottom, hold, and then let go.
Swipe from left to right.
On the left, tap Clear all
Please bear in mind that the process will slightly vary depending on the make and model of the phone and the Android operating system you have installed.


How to check battery health on your Apple iPhone
Go to Settings
Tap Battery Health
You could also view your battery usage in the last 24 hours and up to the last 10 days. Apple will normally notify you once the system identifies that your battery needs servicing.
Just like with Android phones, iPhone apps also tend to run in the background even if you have finished using them. To stop them from doing this, you can do the following:

How to close apps on iPhones with a home button
Double-click the Home button to show your most recently used apps.
Swipe right or left to find the app that you want to close.
Swipe up on the app's preview card to close the app.

How to close apps on iPhones without a home button
On the home screen of the iPhone, or while using an app, swipe up from the bottom of the screen and pause briefly while sitll pressing the screen.
Let go when the App Switcher appears.
Swipe left and right through the different app previews to find the app that you want to close.
Swipe upwards to close the app.
How to check battery health on Windows 10/11
Right click the Start button.
Select Windows PowerShell Admin
Type or paste powercfg /batteryreport /output "C:\battery-report.html
Press Enter
A battery report will be created and saved to your C:/ Drive.
How to check battery health on your MacBook iOS. 
Hold the Option key and click the Apple menu. 
Choose System Information.
Select Power, under the hardware section.
The current cycle count is found under the Battery Information Section.
Phone/Laptop Battery replacement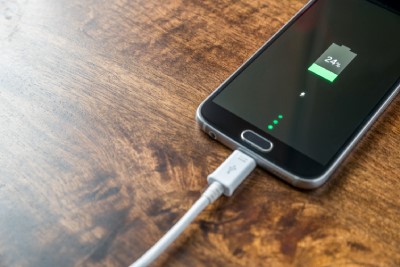 Replacing laptop or mobile phone batteries with a different one may bring some unwanted and dangerous consequences due to incompatibility. Manufacturers also tend to change the shape of the batteries they use for each gadget when they see fit, making them more "specific" and suitable for certain models.
To avoid any mini explosions, accidental leaks or even seeing your battery swell up unexpectedly, it's best to leave the battery replacement in the hands of trustworthy repairers or the manufacturers themselves to sort out. They would also have special battery disposal or recycling processes for environmental safety.
Phone/Laptop Battery draining fast
Batteries can drain faster if you are using your phone or laptop for many hours during the day. Software programs like Photoshop, Google Maps, Youtube or any other streaming platforms will increase the burden on your battery a lot more than a Word or Excel file for example.
However, if you are closing your apps properly with the ways mentioned above, and you find your battery still unable to cope on its own without the charger longer than what it should, you might need to contact your phone/laptop insurer or the manufacturer directly and get it looked at and possibly replaced.
How to save battery life on your laptop

Don't keep your laptop on charge after it's been fully charged.
You may have already guessed this one. As annoying as it can be to constantly plug and unplug the charger, it is vital if you want to keep your phone or laptop going strong for longer as you'd want those life cycles to be completed as late as possible.
Keeping the laptop on charge also causes it to overheat, and that will eventually damage the battery overtime. 


Avoid leaving your laptop in sleep mode for a long amount of time. 
- Sleep mode or low power mode is when you switch off your computer screen temporarily in order to save battery. Although the screen is black, the hard drive remains active; thus, the battery will still discharge but it will do so more slowly than if it was still in use. Some laptops go to sleep mode automatically when they detect inactivity from the user.


Adjust the battery settings to save battery consumption
Use the Windows Performance Management Tool for your Windows where you can enable "better battery" and "battery saver" modes.
If you are on a Mac, you can enable the "Energy Mode" Control found in your System Preferences. With this setting, you can see the options to put hard disks to sleep or slightly dim your display while on battery power.


Keep it cool
If you hear the fan spinning loudly and desperately, it's probably an indicator that your laptop needs a break to cool down. Batteries discharge more quickly when laptops overheat, and the more needful they are of power supply, the more the battery will overwork itself to keep the laptop going.
MacBooks have a "comfort zone" for usage between 10-35°C before the battery starts becoming more sensitive.
Windows laptops have an average temperature range of about 25–40 ℃. To avoid the dreaded Blue Screen of Death (BSOD) which occurs when the system hits a hardware or a battery error, it'd be best to give it a few breaks, especially if you are gaming.


Batteries may not be built to last forever, but keeping your phone protected at all times is definitely worth it. Check out our cover levels for mobile phone insurance. 
If you are ready to buy a new MacBook Pro or MacBook Air, why not choose to protect it? 
If you are more of a Windows fan and you are thinking of getting a Samsung Galaxy Book instead, why not check out your insurance options?