SIM cards have been around since 1991. The acronym, SIM, stands for Subscriber Identity Module, and it is used to store information which helps to identify and authenticate users.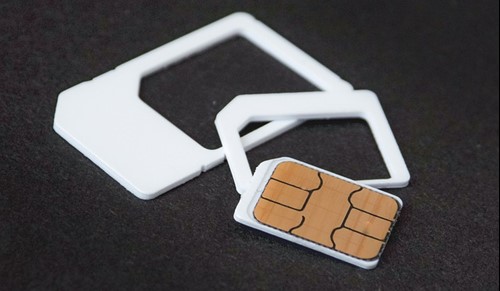 They can also connect phones to the GSM Network which is the global system of communications. Each SIM card has a memory chip attached which contains a 17-digit code that "designates its country code of origin, the system carrier and a unique user ID". (Kwikboost).
Some dual SIM phones may have a slot for a virtual sim and for a physical SIM. Each one can be connected to a different Network and you can use both in one single phone.

If your phone got broken or if you wanted to upgrade, all you would do is remove the SIM from your broken/older phone and insert it in the new one. As SIM cards are connected to the GSM Network, the user could immediately start using the phone to make calls and send texts.
However, with the rapid advancements of mobile phones and gadgets, the SIM card technology had to keep up with upgrades, to maintain compatibility and use. For example, its size modification was one of the features that was changed as it went from a mini-Sim, that was originally used in late 90s phones, to the smaller micro-Sim. Two years after its introduction, it shrunk even further to the currently used nano-sim until it became integrated into the actual phones and no longer removable. 
E-Sims can also be used in computers, tablets and smartwatches to enable them to make phone calls and send texts by connecting on a cellular network instead of a Wi-Fi. 
How to I find out if your phone/gadget is e-sim compatible:
On Samsung phones, there are two ways to check if they are e-sim compatible:
Option 1:
Go to Settings
Type "IMEI" in the search bar
Tap on "IMEI Information" (or similar) which appears on the screen.
(If you can't find this, you can go to About Phones>Status)
Tap "IMEI information"
If you see an IMEI number for an e-sim, then it means that your phone is e-sim compatible. 
Option 2:
Dial *#06# and press call.
If the phone is e-Sim compatible, you should be able to see the corresponding unique identification number (EID).
iPhone:
Go into the settings
Tap on General>About
If your iPhone is e-sim compatible, you'll find a "Digital Sim" section where the e-sim's IMEI number can be found.
Below are some of the phone models which support an e-Sim (Retrieved from Cellular Data): *

Apple iPhones: 13 Pro Max, 13 Pro, 13 mini, 13, 12 Pro Max, 12 Pro, 12 mini, 12, 11 Pro Max, 11 Pro, 11, XS, XS Max, XR, SE 2 (2020)

Samsung Galaxy: Fold, Note 20, Note 20 Ultra, S21 5G, S21+ 5G, S21 Ultra 5G, S20, S20+, S20 Ultra, Z Fold 2, Z Flip, Z Fold 3 5G, Z Flip 3 5G Fold

*You can find a complete list here: Holafly
How to set up an e-sim on an Android phone:
Make sure you are connected to Wi-Fi
Find your QR code from your Network Provider's e-sim pack.
Go to Settings>Connections.
Tap 'SIM card manager'.
Click + for 'Add mobile plan' under e-sims.
Select 'Add using QR code'.
Use your camera to scan the code. Once it's scanned, the e-sim profile will be downloaded on your phone and you'll then need to activate your e-Sim to start using it.
How to set up an e-sim on an Android phone:
Make sure you are connected to Wi-Fi.
Find the QE code in your e-sim pack.
Go to Settings>Mobile Data>Add Data Plan.
Use your camera to scan the QR code. 
Tap "Add Data Plan" to confirm.
Currently, you can buy an e-Sim from the following UK Networks and Worldwide Cellular Connectivity Service Providers:
EE
O2
Vodafone 
Ubigi
Truphone
How do e-Sims work with Dual Sim phones?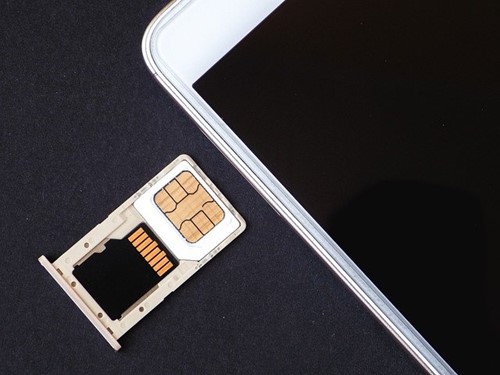 Dual sim phones can support two sim cards at the same time. If the phone is dual sim and e-sim compatible, you could easily use it to operate both types of sim cards. You can choose to have them connected to two different Network Providers and each one will have its own unique phone number.
The e-sim set up process for a dual sim phone would be exactly the same as a single sim one.
Physical SIM cards:
What are the advantages of using a physical SIM card?
Easy transition from an old to a new phone. All you'd need to do is simply remove the SIM card from the older device and insert it in the new phone. All the data that has been saved in your SIM card such as your number, contacts and text messages will be transferred and accessed on the new phone.
They can be inserted and used in any phone as long as the sim card size is the right one for that phone's sim card tray. If you need to switch from a micro sim to a nano sim in order to use your new phone, your Network provider will be able to swap it for you without having to change the phone number that it's registered with.
They are more widely available.
Unlike e-Sims, they can be used both Pay Monthly and Pay As You Go plans.
What are the disadvantages of using a physical SIM card?
As they are physical objects, SIM cards are susceptible to theft and loss.
If you have older phone models that you use as spares, you might find they are not nano-SIM capable due to the bigger size of the SIM tray that used to be used.
They can get damaged or deteriorate in time.
Usually, the phone and the sim card would have two different pins. If the sim card is ever left unlocked, anyone could take it to steal all your contacts or access any other information that it might contain.
E-sims
What are the advantages of using an e-sim?
Information that is stored on a SIM card such as contacts, text messages etc can be saved online such as on your Google or iCloud account. Once you upgrade your phone, you can download them all back onto your new phone.
They are theft and tamper-proof.
They can be managed remotely by the Network Provider.
You can temporarily switch to another Network if you are in an area where you cannot get signal from your existing Network Provider. This makes it even easier when you travel abroad as you can even switch to international networks.
Switching Network Providers is much more convenient as it could be sorted with the click of a button without needing to wait for a new physical sim.

What are the disadvantages of using an e-sim?
They are not as widely available as not all Network Providers provide e-sim packs. You can however choose a global Network Provider such as Ubigi or Truphone.
The transition from an older phone to a new phone is not as seamless as it is with a physical SIM card as you'd need to contact your Network Provider with whom the SIM is registered, so that they can action the switch for you by generating a new QR code.
They cannot be used on a Pay As You Go plan, only on a Pay Monthly plan.
E-sims can be deleted from the phone. If you accidentally delete it, you would need to redownload an e-sim profile and rescan the QR code that was sent to you by the Network Provider, if it is reusable.
They can only be linked to one phone.
(For example, O2 allows you to reuse it up to three times on the same phone. However, Vodafone does not let you reuse more than once. If you no longer have the QR code, you'd need to contact your Network Provider so that they can send you a new one to scan to reactivate the e-Sim).
Once an e-sim's QR code has been scanned, it cannot be used with another phone as the e-sim profile would be linked and locked with the phone that you've scanned it with. If you are buying a new phone, you would need to get a new e-sim pack and migrate your number from your old phone to your new one. If you are sending your phone in for repair/replacement, you'd need to request a physical sim card to insert into another temporary phone.
Apart from virtual, e-sims are also trackable. As they cannot be removed from a device, users who carry their phones everywhere can easily be tracked. However, this isn't always a downside as the phone's location could not be hidden in the event of theft or loss. 
How can I get an e-Sim?
Provided that the phone has the functionality to support e-sims, you can follow the instructions below on how you can obtain one:
You can buy an e-sim pack from a Network Provider who offers e-sim plans.
Then, you'd need to download an e-sim profile on your phone.
The e-sim pack would contain a unique QR code which you can scan with your phone in order to activate it.
Some Network Providers such as Vodafone would allow you to activate the e-sim using their own app.


Whether you are using a physical or an e-sim, having your phone protected at all times is always a good thing. Check out our mobile phone insurance to see your cover options.