Refurbished phones are devices which may have been previously owned by another individual but have gone through checks to ensure that they are functional and in a re-sellable condition. They are becoming increasingly popular as more and more trustworthy retailers and manufacturers are offering them to their customers.
Phones that come from a refurbished stock may have been: 
Returned within the network or retailers' cooling off period due to no longer being wanted or if the customer changed their mind.
Found to be faulty and repaired before they get resold.
Traded in phones when a customer upgrades to something different.
You may have heard a lot of negativity surrounding refurbished phones, but don't let the word "refurbished" bother you about the phone's quality, functionality and appearance.
Some people might regard them as a bad choice due to them having re-entered the market after being used, damaged or after being found to be faulty. However, by giving refurbished gadgets a try, you might be surprised to discover that they perform just as well as their brand-new versions.

No matter how you might perceive refurbished phones, getting to know how they are inspected before being resold may help change your mind.
Why buy a refurbished phone
Buying a refurbished phone is an effective way to avoid the full cost of upgrading. Refurbished phones are also a good choice when:
You are someone who quickly gets bored of using the same phone and would like to upgrade more often.
You want a new model but don't want to pay full price for it.
You would like to protect your phone by buying a spare one that you could use for any outdoor activities like travelling, camping and more.
You would like a different phone to use for work if your organisation does not already provide you with a work phone.
You would like to own a spare phone that you could use for the duration of the repair of your damaged phone that you use normally or, in the event of its loss or theft.
Second-hand Phones
Everyone knows that buying second-hand is an option when shopping around for a new handset – especially if your budget doesn't stretch to getting a brand new one. Just like refurbished phones, second-hand phones have been used before by another user.
However, there are certain key differences between them and refurbished phones which you'd need to consider, particularly if you're thinking about insuring your device.

The biggest difference is that refurbished phones can be bought from either the manufacturer or a well-known retailer, whereas secondhand phones are sold directly by the current user. Here's a few reasons why that's important:
Refurbished gadgets are put through a number of quality inspections for their appearance and functionality to identify how close to their original "new" condition they currently are, before being put on resale. The quality is assessed through grades.
Manufacturers tend to be quite strict with their checks as they want to ensure that the quality still meets industry standards and is comparable to the quality of brand-new phones. They'd also perform any necessary repairs before reselling them.
In contrast, second-hand phones are usually sold by an individual user and any pre-existing faults may have been repaired by an untrustworthy repairer.
Refurbished phones usually come with a warranty whereas second-hand ones don't.

Most retailers or manufacturers would like you to buy with confidence, hence why a warranty comes with both new and refurbished phones.
As second-hand phones are usually sold by the user him/herself, the quality of what you are getting is not guaranteed.

Refurbished phones usually come with a warranty whereas second-hand ones don't.

As a security measure, manufacturers or retailers reset used phones to factory settings to ensure that all data has been wiped out and all previous accounts disassociated from the phone before it ends up in new hands.
As opposed to second-hand phones, where this process would be totally up to the user to complete, it may not always be done (although we would recommend you do this if you do go down this route).
Refurbished phone grades and their meanings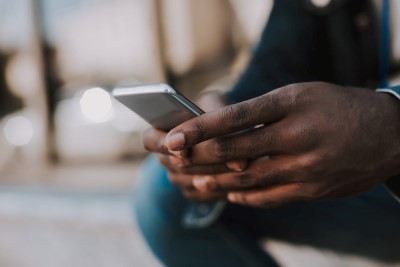 Grades are the quality classifications for refurbished phones. They are used to refer to their overall condition and to help customers get an idea of what to expect when buying them.

They are also useful for understanding the degree of wear and tear they might have. Here's a quick summary of what grades there are and what they mean:
Grade A: Like new or similar with almost no visible wear
This is the highest quality refurbished phones that you can find in the market. They are also the closest to brand new phones as they can hardly be distinguished in terms of appearance and performance.
It is also the grade that we use at Insurance2go when providing gadget replacements when settling our customers' claims.
Grade B: Minor visible wear
Some visible signs of usage such as marks and scratches. The price will be lower than Grade A due to the signs of previous use.
The functionality however would still be the same or similar to Grade A refurbished phones.
Grade C: Heavily used with the most noticeable amount of wear
This is the lowest quality refurbished product that you can buy and the lower price would reflect its overall condition.
Fully functional with signs of excessive usage such as major scratches and dents.
Some mobile phone sellers may use different grading systems or definitions to describe the condition of refurbished phones. It is important to still check with each of them separately before purchasing.
Do refurbished phones come with deteriorated batteries?
Every phone bought from a reputable seller should have undergone rigorous quality checks and tests before it is made available for sale. If during those checks the battery or any other part is discovered to be faulty, it would have been repaired or replaced prior to being resold.

If there are any significant defects which would affect the functionality and performance of the device, it is possible that the phone would not have made it back into the market.

Depending on the age of the phone you are planning to purchase, the battery may or may not have experienced deterioration. What you would need to consider however, is the following:
The retailer's own information on the phone's overall condition. You would usually need to look for details about any cosmetic flaws, amount of usage and refurbishing grade.
The retailer's own specific definition of the various terms and grades. Some might use terms like "fair", "good" and "excellent" to describe the condition.
Manufacturers who offer refurbished phones such as Apple and Samsung can often replace the battery or any other parts of the phone that would need replacement before reselling it.
Are refurbished mobile phones safe to use?
The seller of refurbished phones would have the responsibility to erase any leftover data that would be stored on the phone by the previous owner in accordance with the GDPR rules and regulations.

Refurbished smartphones would also then need to be factory reset to uninstall any downloaded apps and their data.

As long as the data deletion process is completed, refurbished phones are safe and ready to be used again by their new owners.
Do refurbished phones come with a warranty?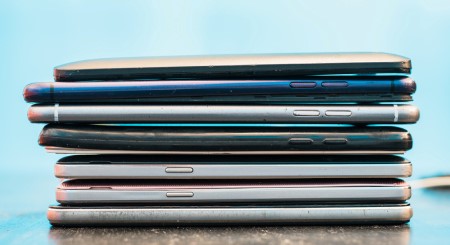 Newly purchased gadgets, new or refurbished, from well-established and reputable retailers would normally come with a warranty.

A warranty is there to protect your consumer rights in case the products start to underperform within a short time after you purchase it.

The duration of the warranty for refurbished phones is usually 12 months if the phone is bought from manufacturers or from some third-party retailers. However, if it was bought from third party sellers on eBay or Amazon, warranty may not be available.

If you are looking to protect your refurbished phone, most insurers would need it to have come with a 12 month warranty in order to be eligible.
Are refurbished phones worth buying?
Refurbished phones are worth it if you don't want to pay full price by buying them brand new. Reputable brands such as Apple and Samsung offer the option to buy refurbished versions of their models, old or slightly newer, which can save you a considerable amount of money.

When buying from well known retailers, you can feel confident that the refurbished phones have gone through checks to ensure that they are in a sellable condition.
According to Apple, if you buy refurbished Apple products from them directly, it can save you up to 15% of the cost.
Samsung offers a 12-month warranty for both their new and refurbished phones which shows that they are of equal quality. Their refurbished products also go through "over 400 rigorous quality assurance tests" before they are deemed resalable.
Unwanted, older or physically damaged phones can often be discarded and end up in landfills. As many of their components are made of plastic with lithium-ion batteries, they can gradually cause severe environmental damage.

Having the option to revive them through repair or through trading them in not only contributes positively to the recycling efforts of manufacturers, but it reduces the purchasing cost for consumers as well.
Just like brand new smartphones, refurbished models from well-known retailers should come with a warranty to cover you for any malfunctions that may be presented from the moment you start using them.

Insuring refurbished phones with Insurance2go 
You can insure your refurbished phone with Insurance2go to make sure it's protected against accidental damage, breakdown, theft and loss. Here's what the eligibility criteria would be for insuring it:
The phone must have been bought from an authorised UK based and VAT registered retailer.
Make sure it was bought with a 12-month warranty.
It is in full working order (standard requirement for both new and refurbished phones).
What are the disadvantages of refurbished phones?
They are not brand new. Although not brand new phones may in itself not be a drawback as they can still be sold as "like new" if they have been returned shortly after they've been received by the customer, they are not fresh out of the factory.
Warranties may in some cases be shorter than those of brand new phones.
Not all gadget insurers offer insurance for refurbished phones.
Depending on the grade, they can have minor or major physical damage such as scratches or dents. This would not however affect the functionality of the phone.
Refurbished versions of recently released smartphone models may take a while to become available for purchase.

Sometimes older phone models are just as good as newer ones. If you are after any older Samsungs such as the Galaxy Note 9, the Galaxy S8 or S9, you are more likely to find them refurbished than brand new. Find out more about our cover levels.