Most of us have our phones or gadgets tied to an online account provided by the device manufacturer. Whether you are using Apple's iOS or Google's Android operating system, you would be logged in your iCloud or your Google account respectively.
It's always handy to have your devices connected to  either your Google or iCloud account as they are useful platforms for saving your data – including photos, messages and passwords. They also act as security means when re-authenticating your account every time you sign in. So you may ask, why do I need to remove my device from my Google/iCloud account?
When should I need to unlink from my device account?
Whether it's a laptop, a tablet or a mobile phone, there are times when you need to review and disconnect the devices you have linked such as when you:
Upgrade a device
Stop using a device
Sell a device
Trade in a device
A device gets lost or stolen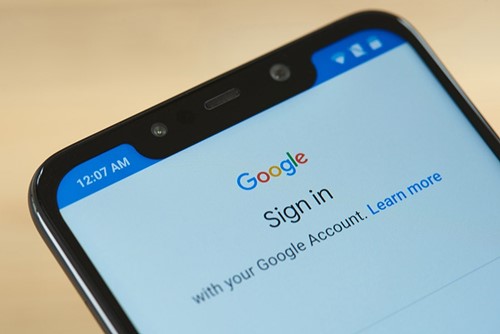 Some providers like Google notice whenever a device has not been used for quite some time and they will notify you to advise its deletion, mainly for security purposes. Google will also occasionally contact you in order to ask you to review the devices that are already linked and see whether you need to add or remove any of the ones included.
If you have insurance, it's worth noting that if you make an al accidental damage or a mechanical breakdown claim authorised, your insurer will ask you to unlink your device from either Google (for Android) or Find my iPhone/iCloud (for Apple) prior to sending it in for repair.
The reason for this is so that the security functions that Google and iCloud have in place are removed as well. If they remain active, they create a block or cause errors during the diagnostic checks that repair technicians perform in the repair process. Once your phone has been repaired and sent back to you, you can easily reconnect the handset to your account.
How can I disconnect my Android phone from my Google Account?


There are two ways of doing this:

Option #1 
(no need to have access to the actual phone – best for when phones are lost/stolen)
Sign into your Google account that is linked to the damaged handset.
Once signed in, click on Sign-in & Security.
On the left of the page, select Device activity & notifications.
Under recently used devices, they will need to select Review Devices.
Click on the device you wish to remove and then click on remove account access.
Option #2
Launch the Android Settings App by tapping the gear icon.
Scroll to the bottom of the menu and tap Google.
Once the Google account management dashboard is launched, tap "Manage your Google Account" at the top of the page.
Tap the menu icon at the bottom left corner of the page.
Click on the menu options and select security.
At the bottom of the security options, tap Manage Devices where a list of all the connected devices will appear.
After finding the device you no longer want to have linked, tap the three dotted menu icon right next to it.
Tap Sign out to disconnect and remove the device from your Google Account.
How to disconnect my iPhone from "Find my iPhone"/iCloud account:



Option #1
On any internet browser go to > www.icloud.com > Sign in with your iCloud account.
Click on the Find My iPhone icon
A Map of your iPhone will appear
At the top of the screen, it says "All Devices" > Click on this and a drop-down menu will appear including all the linked Apple devices. Choose the correct option.
Click on "Remove from Account" found in the highlighted space. If you mark the device as "lost", the phone will still be connected to the account, it will just exist in a lost mode. By clicking remove, you are deleting it completely.
Option #2
From your phone, open your Settings and then tap iCloud
In the iCloud settings, tap on your name to access your account details
Enter your password to sign in
In the account details screen, tap on "Devices" so that you can view all the devices that are associated with your iCloud account
Choose the phone/laptop that you would like to remove
Confirm removal
IMPORTANT: Before selling your phone, you would first need to manually sign out of both your Google and your iCloud account by manually inserting your password. This step has to be taken before removing the phones from the accounts permanently as this will ensure that the Activation Lock is not triggered for when the new user starts using the phone.
Once removed, the two factor authentication codes which add an extra layer of security to your account, will be removed as well.
Whether your phone is new or refurbished, it is always worth keeping it protected at all times to avoid the cost of upgrading. Check out our mobile phone insurance to see what cover options you have. 
Frequently Asked Questions
No. Formatting the phone would only delete the existing data that is currently stored in the device. It would not disconnect your phone from any online accounts. You might however be signed out and asked to sign in again in all of your accounts once the phone is turned back on. The data that would be deleted from the formatting would include images, videos, messages, documents, or any other files you have stored on your actual phone. Your Google Account lives in Cyber Space so it will remain unaffected by the device formatting.
TIP: If you do need to reset your phone to factory settings at any point, we have a handy guide on how you can do that: LINK for Phone backup
1)  Open the Settings app on your phone.
2)  Tap account > Add account > Google
3)  Follow the instructions displayed
4)  Repeat steps if you want to add another device
After disconnecting your iPhone from your iCloud, the next time you sign into the account with the same phone that you had previously removed, the phone will be automatically reconnected to your iCloud account so it will appear again in your list of linked devices.

To check if it's been relinked, you can follow the instructions provided above on how to disconnect it (see Option #2 up to step 4).