See below some methods of finding your IMEI number
What is an IMEI number?
IMEI Stands for International Mobile Equipment Identity, which is hard coded into the firmware. It acts as a unique identifier for that device (think serial number). Every type of phone has an IMEI number, some may even have 2 IMEI numbers.
A standard IMEI number is 14 digits, with an additional 15th check digit for verifying the entire number, no two IMEI numbers will be the same.
What is an IMEI number used for?
IMEI numbers are a reliable way of identifying devices, such as mobile phones, and because of their uniqueness it can be used to blacklist your phone, should you lose or have your phone stolen.
Should you lose your phone, you should report your IMEI number to the Police and Network provider, who can block the phone "this means the phone won't make/receive calls anymore or connect online via the cellular network, even with a new SIM card." Say Android Authority
Who should you share an IMEI number with?
 Network providers 
Mobile Phone & Gadget Insurance providers – such as Insurance2go
The police
You should not share your IMEI number with
Someone you don't know or trust. You shouldn't need to share your IMEI number with anyone, except perhaps those listed above. This is because the person with this information could clone and potentially even unlock your device by using your IMEI number.
How do you find an IMEI number using your device?

Dial *#06#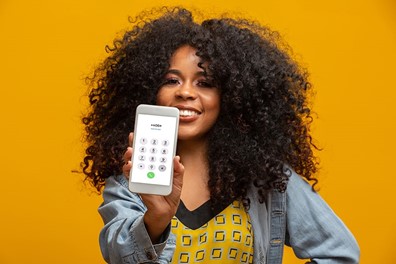 Type into your phone's keypad *#06#. Your IMEI number will then appear on screen, although you won't be able to copy and paste this code, so you may end up switching back and forth between apps if you're trying to get it to buy insurance.

Alternatively - have a paper and pen handy, and remember to keep this somewhere safe, or destroy it once you're done!
Finding your IMEI number on an Android phone
Option 1
Log into your Google Dashboard

After you're signed in, click the arrow next to Android. You will see all devices that have been attached to your Google account. Find your current phone and copy the IMEI number.
Option 2
You can also use your device Settings to find your IMEI number:
Open the Settings app on your Android phone. 
Scroll down and tap on About Phone. 
Scroll down and you will find the number under IMEI.
How to find your IMEI number on an Apple phone
Option 1
Before you begin you can find these numbers in several places, including, on the physical device, in Finder or iTunes, on the original packaging and in device Settings:
Go to Settings > General and tap About. 
You might need to scroll down to find the IMEI/MEID and ICCID.
Option 2
You can also use Apples' website (iOS) to find your IMEI Number
Open iCloud
Log in using your Apple ID.
Locate the Device section on the website. It will show your registered device(s).
Click on a device to see additional details, such as the IMEI number.
Find your IMEI number without the phone in your hand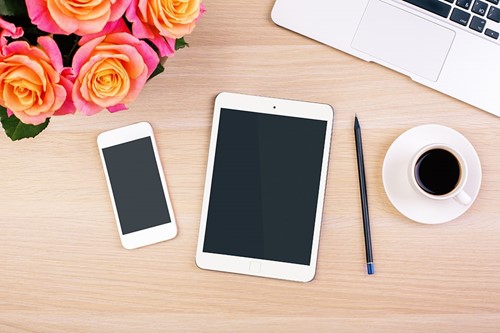 As suggested above, you can find your IMEI number in your device Settings, but you can also find your IMEI without the phone in your hand.

For both iPhone and Android devices, you can usually find your IMEI number on the SIM tray - always take care when opening the SIM card tray. On some Android devices, you may find your IMEI number on the back of your physical device. You could also try calling your network provider or by signing into their portal. Another handy place to look is on the side of your phone's original box, be sure to check it.
Check your iTunes or Google Find My Device
If you have ever backed up your iPhone with iTunes then the IMEI should be visible in the iTunes settings.
Got an Android?
No problem, if you already have Find My Device installed, then follow the simple steps below:
1. Login to your Google Account
2. Open Google Find my device
3. Click on the info icon, next to the registered devices to show the IMEI number
Do you have a Dual SIM?
Some smartphones now have a dual SIM setup, which lets you have two different phone numbers while also using one SIM for data and another for calls and texts.

Therefore, it will have two different IMEI numbers, a primary and a secondary one. Each SIM can be connected to a different network, for example, one can be registered on an International Network, and the other on a local Network.

Which IMEI number should I supply?
If you are looking for Mobile Phone Insurance, then your provider may ask you for both IMEI numbers.

When it comes to providing Insurance2go with your IMEI numbers, you will only need to provide us with your Primary IEMI number in our quote engine.
How do you find your primary IMEI number?
You can find both your IMEI numbers by using the information above, when you find your IMEI numbers, your primary IMEI number will be the first IMEI displayed. You can also check to see if the primary IMEI number is referenced on the original packaging.

Using the example above, if you have two networks and your device gets lost or stolen, you will have to contact both Network Providers to blacklist both of your IMEI numbers, which are used to identify the same device. Should this happen to you, remember to notify both the Police & your Network provider(s).

As stated above, the IMEI number is a reliable way of identifying your device. And if the worst should happen, you can report your IMEI number(s) as lost or stolen, meaning that other insurers and resellers are aware that this particular phone with the specific IMEI has been blacklisted. We will also require confirmation of this, should you ever need to claim.