Take a look at some of the upcoming festivals in the UK for 2022
Summer is looming and with that many of us will be flocking to festivals!

Check out our infographic on some of the festivals taking place in the UK this year.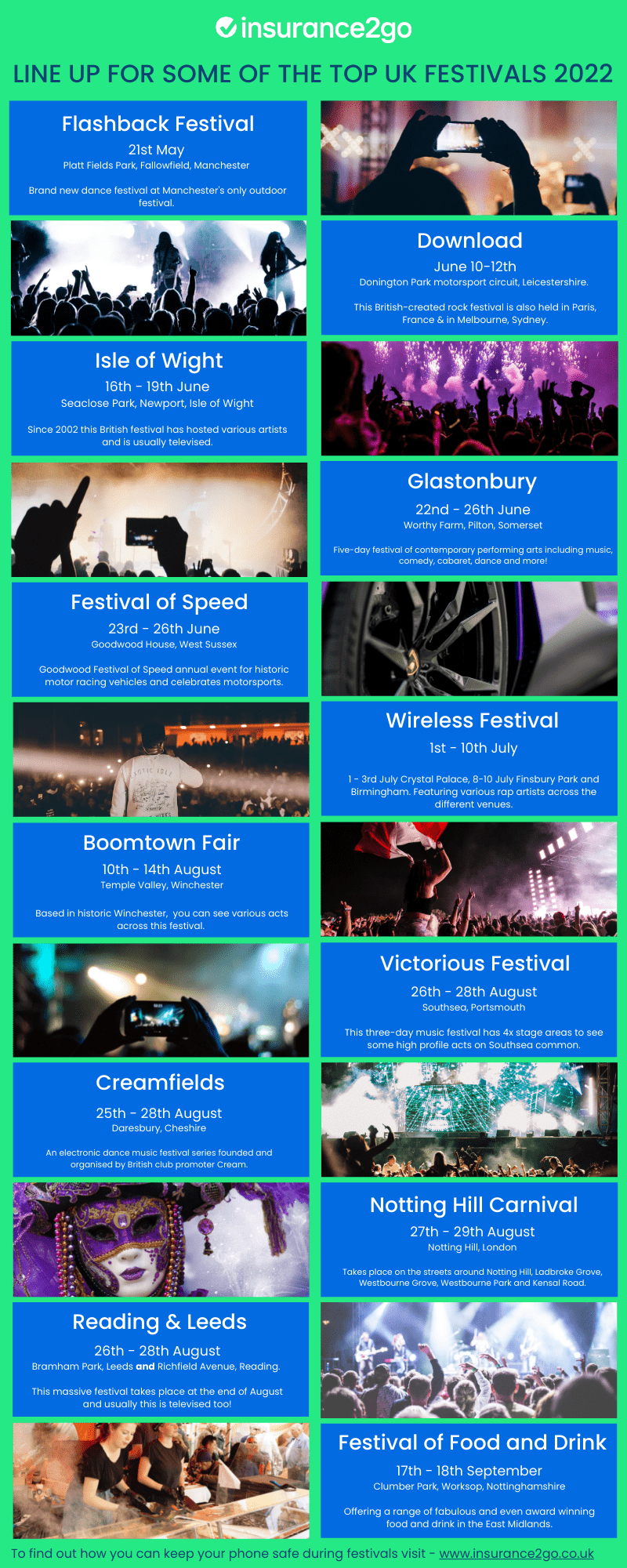 If you're heading to a festival this year, consider protecting the gadgets you may take from accidental damage, liquid damage, theft and loss.