From YouTube to Instagram, Gaming to Google Maps. Which apps use the most data.
8 Apps that are likely to eat your data allowance
On average 4.5GB of data per month was used in 2020. Roughly this means that if you have 4GB per month, you'd get:
40 mins of web browsing daily, and a few films each month (medium quality).
Or 40 minutes browsing and 2 hours of music daily.
Or roughly 90 minutes of daily social media.
We've compiled a list of some apps that are likely to consume larger amounts of your data allowance from your contract or SIM package.


1. TikTok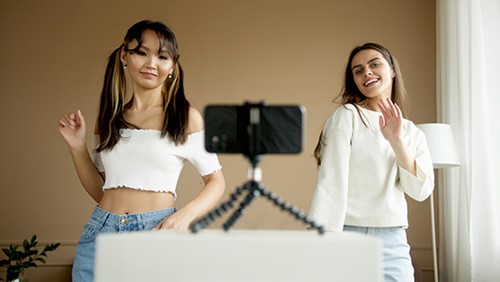 If you've not heard of this platform, your kids certainly have!

TikTok uses around 70MB in five minutes, and 840MBin an hour. If you're no good at Maths, just think of it as 1GB of data = roughly 1 hour of TikTok videos.

If you have a lot of data, then this may not seem like much. But did you know that roughly 26 hours per month of TikTok content is watched, compared to the 16 hours or less for YouTube. Got enough data to allow for 26GB alongside all your other mobile use?
If you watch a lot of TikTok videos when not connected to Wi-Fi, then you're likely to be using up more of your data than you intended.
Want to reduce your TikTok data usage?
The best way to reduce TikTok's impact on your data is to watch or upload your TikTok videos when connected to Wi-Fi.

If you share videos to your account, then you could pre-record your video on your phone, and upload to the site once you're connected to a trusted Wi-Fi source.

Another way to help reduce your data is to turn your 'Data Saver' on, you can do this within the app.
1) First tap the 'Me' in the bottom-right hand corner.

2) Click the three dots in the top-right hand of the screen and look for 'Cache & Cellular Data'.

3) Once here tap Data Saver and then you can toggle this on and off.


2. Maps / Navigation Apps
Map apps such as Google Maps, Apple Maps and Waze are used by millions of us to get around. Each offers a view of your vicinity, and also directions if you're not sure where you're going.
Apple Maps is free to use and comes preloaded on iPhones and iPads, and will roughly cost you 1MB of data per 10 minutes.

This built-in map cannot be downloaded to use offline. Meaning that, if at your destination you do not have signal, then it may not be able to help you get back.

Waze is a handy app that shows you real-time traffic, speed cameras, and has a reporting system. So if anything happens along the way, you'll be updated.

However it does not have the option to save maps offline, and a 3-hour drive may cost you about 1.2MB of data.

Google Maps uses about 0.73MB of data every 20 minutes. However it comes with the added functionality of being able to use it offline.

All you need to do is download the map on Wi-Fi before you head out. The downside is you won't get any live traffic updates, but it's likely you'll check the traffic on your route before heading off.

To use Google Maps offline,
Search for your destination, using the top search bar. When you've found your destination, click the three dots on the top-right hand corner and press 'download offline map'.
Take care as using this will take up some of your space on your phone.
We'd suggest to only download routes you need prior to leaving. Once you've gotten to and from here safely, remove them from your device to free up storage on your phone.


3. Instagram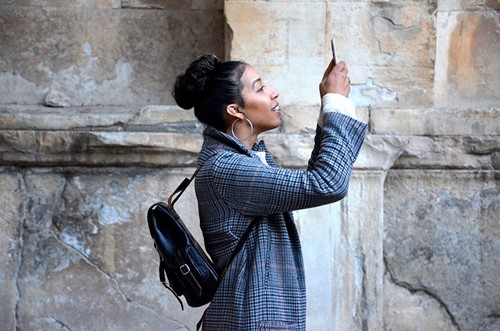 Surprisingly, Instagram may be one of the most data intensive apps you have installed on your smartphone.

As a result, you may want to watch when and where you decide to view posts, watch Instagram reels or post to your story.

When capturing that 'all important' image with your phone, also consider if you really need to upload it to your profile straight away.

Bear in mind that data you use whilst travelling may sit outside your normal monthly bill depending on who your network provider is. Any day that you use your data when abroad, you will be charged, likely resulting in a larger bill the month after you've returned.

When at home or away, you can turn on 'Use Less Data' within Instagram settings to help you save your data spend:
From Instagram main feed go to Profile and click the setting icon in the top right.
Scroll down to Settings and select 'Cellular Data Use'.
Tap 'Use Less Data'.


4. Netflix / Streaming platforms
Netflix uses about 1GB of data per hour for streaming movies in standard definition, and up to 3GB of data per hour when streaming HD video. It might not sound like a lot of data is used for watching Netflix, but it can soon add up.
When it comes to streaming content, you may want to consider downloading some of your favourite movies and/or TV shows, when connected to Wi-Fi.

If you want to watch a new film, or binge watch that series…again (no judgments here!) off of Wi-Fi, then consider downloading this before you leave. Doing this could help save data, especially if you're travelling.

Any show or movie that is available to download should have the downward facing arrow symbol next to it.

Double check for this button once you've found a show that you're interested in. You can find your downloaded shows by navigating to the menu and tapping My Downloads.

Most of the main streaming platforms allows users to download TV shows and movies via their respective apps. Which helps you watch your favourite programme or films when travelling or commuting, without the worry of using your data.


5. WhatsApp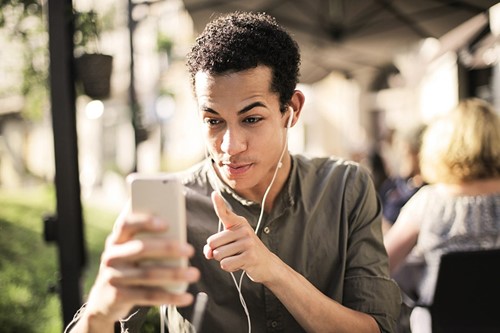 Using WhatsApp to make a call or video call? To use this service without using your data, make sure you and your friend or relative are both on Wi-Fi before making / receiving a call.

A single text message sent or received uses the least amount of data. However, a photo or video that is sent or received, will have a much higher impact on the amount of data you use.

A photo or video sent or received, uses about 1 - 3MB of data depending on the size of the file. Watching a video that someone sent you uses the most, about 5MB of data per minute.

You may use WhatsApp to video call friends and family. Tread cautiously if you and they are not on Wi-Fi, as a 1-minute video call can consume about 5MB of your data.

You can lower your data usage on WhatsApp:

Head to WhatsApp > Tap on the three vertical dots, then on Settings > Storage and Data usage.

Once there, you should be able to see 'When Roaming', make sure this is toggled off.
Additionally, under the section called 'Call Settings' you can reduce data used in a call by selecting 'Low data usage'. Using both of these prior to travelling, may help reduce and save your data.


6. Spotify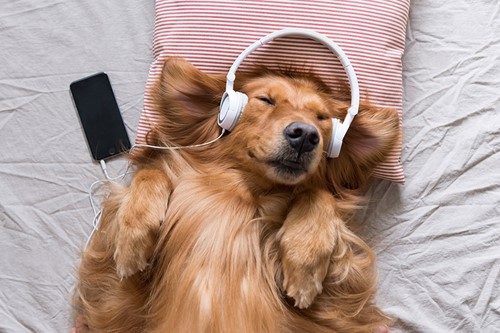 Spotify Premium users can download albums, playlists and podcasts to listen to when out and about.However, you should note that, Spotify needs Wi-Fi or Mobile Data to work.

Although Spotify have some tips on reducing your data including turning your 'Data Saver' on. You'll find this in 'Home' -> Settings then switch 'Data Saver' on.

Another way to reduce data spend is to download your favourite tunes. If you use this app whilst out, and you've not downloaded any songs or podcasts yet, then you could be using more data than you thought.
To download make sure you're connected to Wi-Fi. Add songs you want to a playlist, then you can download the playlist accordingly. Simply tap the arrow to download or if you're on desktop / Mac then switch the 'Download' toggle icon on.

A green arrow Downloaded icon means the download was successful. All downloads saved to 'Your Library'.

Spotify says that "by default, you can't download without Wi-Fi." Meaning that you should download your favourite playlist or latest podcasts before you head off, so that you can listen to these on the go, without using extra data.

This is done by selecting an option called 'Offline Mode', which can be used to "make sure only your downloads play."

To ensure you're not using data unnecessarily, you need to turn on 'Offline mode':

Using your mobile -> Hit the Home button -> Settings and find 'Playback' then switch 'Offline mode' on.

Using a Mac? Head to your Apple menu at the top of the screen, find and click on Spotify -> Select 'Offline mode'.

Windows user? Click 'File' in your Windows Menu -> Find Spotify (to save time, search for Spotify in the top right-hand corner) -> Select 'Offline mode'.


7. Youtube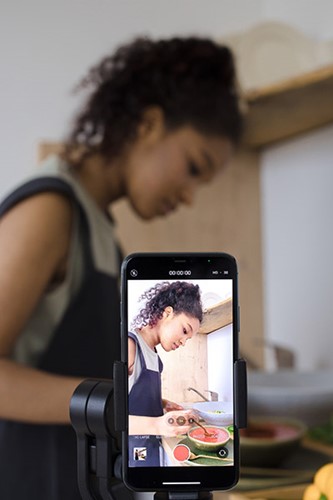 Since 2005 we've been able to watch, share and even upload videos by using YouTube. As of May 2019, more than 500 hours of videos were being uploaded per minute.

From make-up tutorials to funny videos, music videos to interviews and much more in between, YouTube is a platform which many of us use.

Posting to your YouTube channel? Record your quality video(s) on your phone and wait till your back at home or connected to Wi-Fi to upload to the video sharing platform. This will help reduce your data usage.

Both uploading and streaming will use your data. To watch a standard 480p video, would use about 0.5GB of data, per hour. Meaning that if you have 1GB of data, you'd roughly get 1 hour of YouTube before you hit your data limit.

By changing the quality of your video playback in YouTube, you could save yourself some data. To do this tap your profile picture, then find and click Settings, once here select 'video quality preferences'. This is where you can select your preferred quality for when your using mobile data or on Wi-Fi.

In addition to lowering the video quality, turn off Auto-Play and even set a data limit on your phone. You can also save YouTube for when you're back at home or when you're connected to a trusted Wi-Fi.


8. Online Games


What about Gaming apps?
According to Finder, the amount of data used for online gaming can vary from game to game. Many online games use around 100MB of data per hour but can go up to 300MB per hour.

Finder lists the approximate data figures for some of the more popular games:
Fortnite – 50MB per hour
Call of Duty: Modern Warfare – 80MB per hour
League of Legends – 50MB per hour
DotA 2 – 120MB per hour

Of course, these are just the figures for when you're playing the game, downloading these types of games tend to use a lot of your data.

So, if you, or your kid(s) want to play a game on the phone, we suggest that you download any games before you go. And make sure the phone(s) have enough storage space for the game.
The above are just some of the apps that you may use which consumes your data. Consider what apps you have and the data they may use.

When out and about, it's normal to reach for our phones to read the latest news or to check the scores. Although doing this, may not cost as much as data as say, watching TikTok videos.

Remember, you can use your Settings to look into each app permissions to adjust your data usage. You can also put data limits in place, so you know when you're close to hitting your data spend.
Also to help keep your data spend down, we'd suggest that you try and use some of the bigger apps when connected to Wi-Fi.
Could you live without your beloved apps? Consider phone insurance to protect your handset from accidental damage, breakdown, theft and loss.
Get a quote