Shopping online is now the norm and useful for people with busy lives. However it remains important that you keep safe whilst browsing and shopping online. With Black Friday & Cyber Monday around the corner, here's some helpful tips to make sure you stay safe.
How to keep safe online this Black Friday & Cyber Monday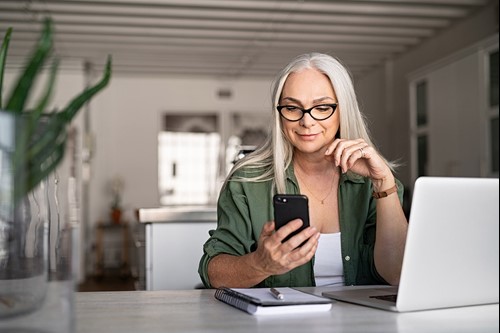 When it comes to shopping online, most of us are now pretty savvy. As Black Friday and Cyber Monday approach, more of us are likely to shop online searching for an exclusive bargain.

So, we've brought together a few tips which may help keep you safe when browsing and shopping online.

Try to remember to use websites and vendors you trust and a safe method of payment, more on this later!
Protecting yourself when shopping online
Perhaps you've got a wish-list to work from, or you are just taking a look at some of the latest gadgets or fashion accessories. When it comes to shopping online, try not to use public wi-fi.
This helps protect the security of the device that you are using. If browsing on your phone, try using your data or take a note of the item and take a more in depth look when you're at home.
Make sure the website is secure
When you see https at the start of the website address on your browser, you can take some confidence that the communication over the network you are using should be safe.
https:// or Hypertext Transfer Protocol Secure, to give its full name, is used for secure communication over a computer network and is widely used on the Internet.
Check for the Padlock!
An easy way to check that the site you are on has a secure connection, is to look for a padlock logo. All trusted sites will have this symbol, located on the left-hand side of the webpage address bar. See the below example, so you know what to look out for!


The National Cyber Security Centre (NCSC) say "The padlock icon doesn't guarantee that the retailer itself is legitimate/reputable (and that their website is secure). It means that the connection is secure. If the padlock icon is not there, or the browser says not secure, then don't use the site. Don't enter any personal or payment details, or create an account."
Any data passed through a site that does not have https:// is insecure, as the site is incapable of providing a secure connection. This is especially important for sites where sensitive data is entered, such as card payments, or login areas that require users to enter their credentials or personal details.

What to do with a promotional email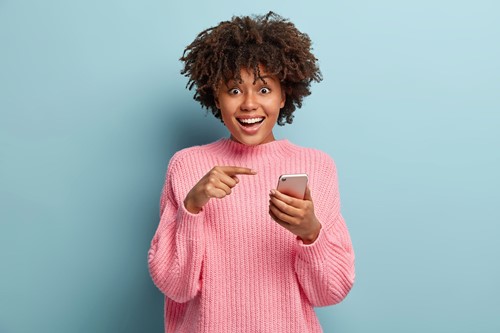 When it comes to seeing deals on an email, never click on a link you were not expecting to receive, always hover over it or over an advert you've seen to check where the link is actually going. The address of where the link is going to should then be visible - just make sure it's going to a website you know and trust.

You can use this same advice to check the authenticity of an email you've received - just hover over the email address to show who has actually sent the email.
If it doesn't match the brand or sender - it's likely to be fake.

What should you do if you find a great deal?
So, you've found what you've been looking for and it looks like you're grabbing a great deal in the process!

When going to pay for your purchase, there's a couple of options to consider to maxmise security.
1. Most sites allow you to use a secure payment medium such as a Credit / Debit Card, PayPal, Apple Pay or Google Pay. Typically, retailers use third party providers to take payments, and therefore don't store your payment details themselves. Also, many of these payment providers have their own refund or resolution methods should anything go wrong.


Just be a little wary of any site which asks to store your details. Some larger retailers do this to improve the checkout experience, but be cautious of doing this unless you use the site regularly.

NCSC suggests that "The store may ask you to save your payment details for a quicker check-out next time you shop with them. Unless you're going to use the site regularly, don't allow this."
2. If you are an avid online shopper and are confident with your security, it may be worthwhile saving your card details securely within your web browser of choice. This can help speed up the buying process (so there's no need to continually dig out your purse or wallet), by automatically populating your card details on the website checkout process. You'll still be asked to add a particular part of your card details (usually the 3 digit CVV) to authenticate the purchase.

If you choose to sign up for an account before purchasing, make sure you use a strong password, remember to never re-use the same password, and always keep your software & virus protection up-to-date.

Remember, if a deal is too good to be true, then it probably is...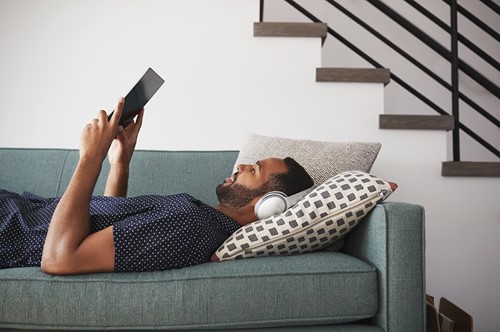 Sometimes when shopping online you may think you're getting a great deal, but this may not be true, read the offer on display, has it got an asterix (*) next to any of the offer(s), if so, make sure to check their terms & conditions, as it may advise on expiration dates, what may be included and perhaps even if there is limited stock.

When looking for the best bargains during this period, we would advise you to stick to sites you can trust. There are sites out there that clone the real website, so take care when browsing.

Err on the side of caution and take your time, if you've seen an advert pop up on your social media, why not double check the sellers website they claim to be from? You should see the advert matched on their website.

Another tip we suggest is to read the reviews of the product and the seller, and to remember to check reviews outside of the website(s) you are on. Trustpilot is a good place to start, as you can read and leave reviews for companies around the world.
Use our tips to stay safe during Black Friday and Cyber Monday. For more tips for staying safe online, please visit the NCSC website.