A guide to online safety using the Google Family Link app.
What is Online Child Safety?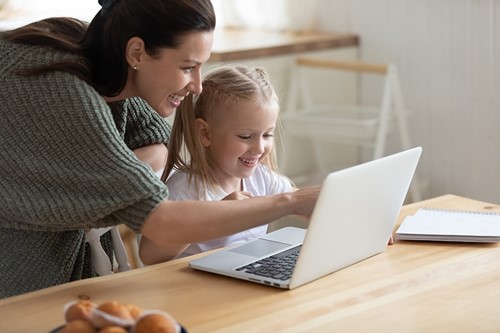 Online child safety refers to the act of children staying safe online. You may have also heard of the term as "Internet safety", "e-safety" or "Cyber Safety". By downloading the "Google Family Link" app on your smartphone, you can feel confident that your child's browsing activity is safely managed so you can worry less.
What is Google Family Link?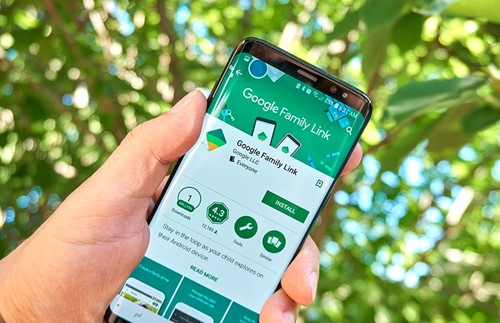 "Family Link" is a mobile phone app introduced by Google in March 2017 and it is used by parents as a way to track their children's browsing time and activity on their phones. It offers the option of creating and managing children's Google account as well as the content which they can have access to. Other features of the app include:
 Remotely manage the child's device.
 Approve or block apps that your child wants to install on the phone.
Monitor the amount of time spent using the apps through weekly or monthly reports.
Set daily limits for individual apps
Set a device bedtime
Locate your child's phone
Set screentime limits
Control device location and installation permissions
See all devices where your child's account is signed-in
Play a sound to locate a child's phone

How do I set up Google Family Link?
To set up the app, you must have two devices at a minimum to link it with. One for the parent and one for the child. Depending on how many children you have and what ages they are in, you can set it up on more than two phones.

For Android phones, you can download the app from Google Play, or from the App Store, if you have an Apple phone.
Is Google Family Link compatible with my device?

For kids and teenagers, the app is compatible with:
Android smartphones that run version 7.0 (Nougat) or higher.
Older Android system versions such as 5.0 (Lollipop) and 6.0 (Marshmallow) may be compatible as well.
For parents:
Android versions 5.0 and above
iPhones i0S 11 and above
Does Family Link block inappropriate content?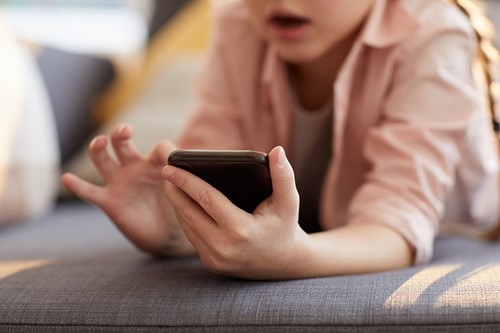 Yes and no. As newly downloaded apps would need parental approval before being installed on the child's phone, you will be able to view the filtering options that some of those apps might offer through Family Link and select the ones that you would like to apply. However, Google states that these filters are flawed, and they may not always work so it's important to keep that in mind. It would however be advisable that you still keep them enabled, despite some content still finding a way to show through.
Is there an age limit for Google Link? 
Yes, the age limit set by Google is 13 years old (the age limit can differ based on the age requirements of every country). Over 13-year-olds are permitted to create and manage their own independent account.
Can I use Family Link when my child is over 13 years old?
You can still use Family Link and all its features for your teenagers when they are above the age of 13 or the applicable age in the country you live in. However, features like "Restricted Mode" on Youtube become optional. That is not to say that you cannot monitor your teenage children's browsing activity should you need to.
You can also still add parental supervision to your child's existing account. The supervision can be terminated either by you, the parent, or the child at any point. If it's the child that terminates supervision, you will receive a notification and the supervised device will be locked temporarily.
(Insurance2Go are not affiliated with Google or Google family link. The content of this guide is to assist with child online safety, and not to be treated as a recommendation.)