Your phone may not be as water resistant as you think. We look at IP Ratings to find out how water resistant Apple iPhone, Samsung, Oppo, Sony and Huawei phones are.
What is an IP rating?
You may have noticed that when you purchase or take out a contract for a new phone, that most modern devices come with a lot of different specifications.

One of the specs that is pushed more than others in all of the marketing conducted by brands when they launch a new handset is the IP rating. Although most new phones boast that they are water resistant, your phone was not built to swim (yet)!

Many of the manufacturers you know use the ingress protection (IP) ratings, developed by the International Electrotechnical Commission (IEC). The IP ratings classifies the degrees of protection provided against the intrusion of dust and water in electrical enclosures.

They cover a vast range of technologies from energy production, electronics, multimedia, telecommunications and medical devices.

Although the IP Rating gives some indication of how 'water resistant' the phone is, it is best used with caution as your phone may not be as water resistant as you think! Also bear in mind that IP ratings apply to each device from 'new' and effectiveness is likely to degrade over time.
IP ratings and what they mean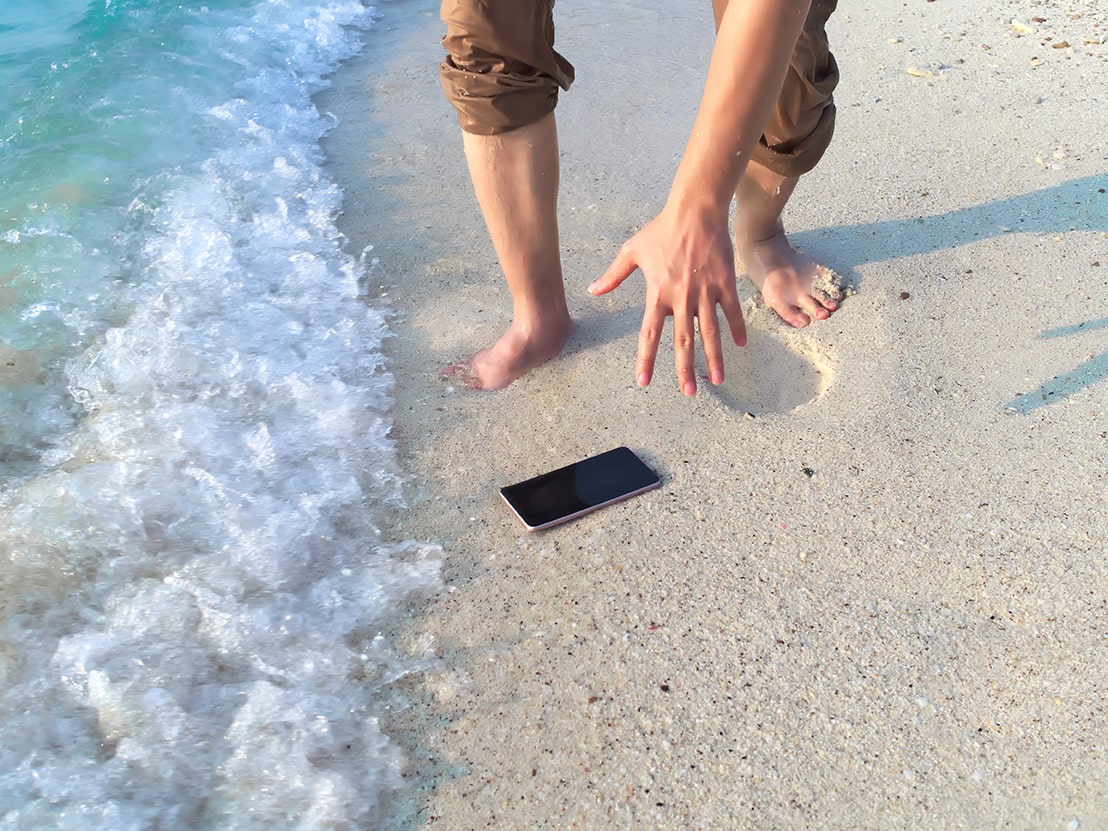 The numbers used in the ratings usually first refer to the dust and then water rating. Products are rated using a 0-6 scale for Dust and use a scale of 0-9 for Water.

IP ratings may vary from manufacturer to manufacturer and may even depend on the make and model you intend to purchase, despite having the same IP rating.

For example, Apple and Samsung both have models with an IP rating of IP68, check what the manufacturer states the limitations of each phone(s) is.
Relying solely on the IP rating may not be enough to know how much water your phone may be able to resist, so you should still make sure you stay safe around water and don't drop your device in a puddle (or the swimming pool!).

We've explored IP ratings for a range of different makes and models below, which shows what Rating they have and how long they state they are water resistant for.
Apple iPhone 13, Mini,

13 Pro & Pro Max


IP68
6 metres deep,
up to 30 minutes
Apple iPhone 12, Mini,

12 Pro & Pro Max
IP68
6 metres deep,
up to 30 minutes
Apple iPhone 11


IP68
2 metres deep,
up to 30 minutes
Samsung Galaxy S22, S22+

and S22 Ultra
IP68
1.5 metres deep,
up to 30 minutes
Samsung Galaxy S21

& S21 FE
IP68
1.5 metres deep,
up to 30 minutes
Huawei P50 Pro
IP68
2 metres deep,
up to 30 minutes
Xperia 5 III
IP65/68
1.5 metres depth,
up to 30 minutes
OPPO Find X3 Pro
IP68
1.5 metres deep,
up to 30 minutes
Please note, manufacturers have different lab tests for this, do not solely rely on the IP rating. As always, treat your phone and any other electrical equipment with due care, especially around water!


What should you do if you get your phone wet?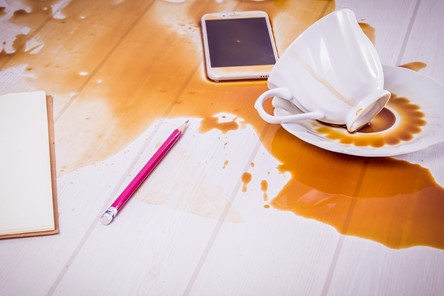 Remove it from the liquid as soon as possible.
Turn it off immediately and don't press any buttons.
Spilt or submerged your phone in liquid that isn't water? Apple and Samsung recommend rinsing your phone off by submerging it in still tap water - not under a running tap!
Wipe the phone dry with a soft cloth or towel.
Gently shake the device to remove water/liquid from the charging ports.
Take out the SIM and any Memory cards - remove all cards or slots that are covered.
Dry out your phone, especially the ports in front of a fan, avoid using a hot blow dryer as this may cause more damage.
Place your phone in an airtight container full of silica gel or in a bowl of rice.
Leave your phone and do not charge until you are sure it has dried. Apple suggests at least 5 hours or until the alert has disappeared.
Turn it on and keep your fingers (and toes) crossed.
If the above steps don't work, or your phone won't turn back on, it may be best to take your phone to a professional.
As soon as you are able, it would also be an idea to back up your phone. This is in case your phone has to be sent off for repair or you do get a replacement, to ensure you don't lose documents, files or treasured photos stored on your phone.
Covered by insurance?
Did you know that the cost to repair liquid damage can be upwards of £300*?
As most manufacture warranties would be void if you accidentally damaged your phone, including for liquid damage. The cost of getting your device repaired via a third party may be more than you think!
However, water damage is one of the usual risks you'll be protected against, if you've taken out a mobile phone insurance policy.

Just remember that you can't take out insurance after the event, or when the damage takes place. Any claim found to be in breach of your policy terms could be classed as fraud.
You can take some simple steps to make sure you keep your phone dry, such as:
Consider buying and keeping your phone in a sturdy, waterproof case.
Ensure hands are dry before touching your device.
If (when) the rain comes, try not to take your device out unless needed. If you do, try to find some shelter beforehand, and make sure your device is securely away before heading back out.
Should your device show any effects from the water damage in any way, then take a look at the steps above to see if they might help you save your phone.

If you already have gadget insurance, then you may be able to claim for liquid damage, contact your insurance provider to find out what your next steps may be.
* This is based on other repairs on iPhones outside of Apple warranty.

Sources:
Apple splash, water & dust resistance
Vodafone – best waterproof phones
Huawei Mate 40 Pro specs
Huawei Mate 50 Pro specs
Sony Xperia 5 III specs
What should you do if your phone gets wet
What to do with water damaged phone