Social media sites were a game changer of the early 21st century. From Friends Reunited (remember them!) through to the more modern Meta brands, Facebook, WhatsApp and Insta, followed by Snapchat and more recently TikTok, these behemoths of the technological age provide us with limitless ways to find and keep in touch with friends, procrastinating through the limitless scroll.
As time and the platforms have evolved, each have been collecting all manner of information about us as individuals to help monetise their huge databases. The time may come when you ask yourself whether it's worth having a profile on every single social media site. If you're looking to take a break from all things social, you can get rid, or even pause each of your profiles in just a few clicks.
There are many reasons why you might consider deleting or deactivating your social profiles:
You hardly monitor or engage with it.
You don't know half the people in your friends list well enough so are unlikely to be overly concerned about losing touch with any of them in the future.
You've decided you no longer want to be visible online.
Personal data misuse and leaks have made you lose trust with the social media brand.
Facebook has become notorious for this. Their mishandling of data has alarmed a lot of users. There is a fear their personal information is not safe in the hands of some social media companies.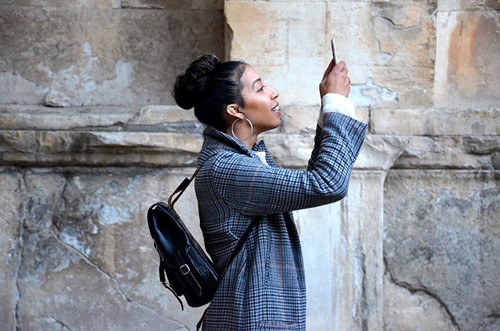 Deleting a social media account is also important when it comes to online security.
After a long time of inactivity, your profile password would have most likely remained unchanged. This could leave the account susceptible to hacking attacks and data breaches. Some social media sites remind you to update your password to avoid security risks. However, if you have already cut your ties with that site from a long time ago, you'd also ignore their password reminders.
The only way of finding out whether the account has been compromised is by logging back in. If you face any access issues (aside from remembering your password!), there could be a problem.
What is the difference between deleting and deactivating a social media account?
Permanently deleting a social media account means to end any future access. The data associated with that account is also permanently wiped out.
Once you've hit that delete button, there is usually no way of going back. However, some social media websites set a deadline for undoing the deletion process. This is to allow you to regain access in case you change your mind.
If you deactivate an account, you simply put it to sleep. You can go back and reactivate the account if you want to. You do this by just logging back in. During deactivation, your profile becomes invisible to users. This includes the people you are online friends with.

So, are you fed up with Facebook?
Here's how to deactivate your Facebook account
Go to the main menu at the top right of the page and click on the down facing arrow.
Select Settings & Privacy > Settings
Click Deactivation and Deletion.
Click Deactivate account > Continue to Account Deactivation.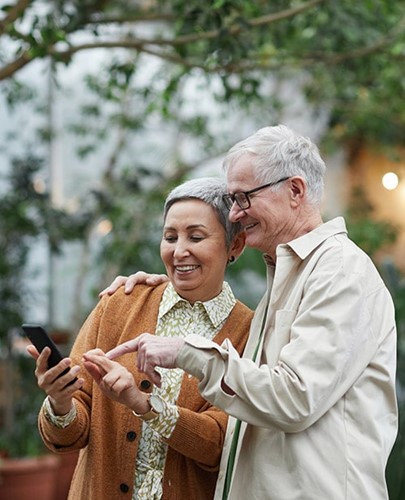 You can still use your Facebook Messenger, even after you have deactivated your Facebook profile. Your friends will still be able to see you and contact you and your conversations will still be viewable. You will also still be searchable and contacted by other people on Messenger. Deactivating Messenger would require a separate process.
How to deactivate Facebook Messenger
If your Messenger and Facebook accounts are connected, you'd need to deactivate Facebook first. See steps above on how to do it.
Go to Chats and tap your profile picture at the top left corner.
Tap Legal & Policies > Deactivate Messenger > Deactivate
To reactivate Facebook or Messenger, or both, log back in with your username and password.


How to delete your Facebook account permanently
Facebook advises downloading a copy of your information before deleting your account. That can be your photos or posts which you will not be able to retrieve once the account has gone.
Go to your main profile and click on the down facing arrow at the top right.
Click your Facebook Information in the left column.
Click Deactivation and Deletion
Choose Delete Account > Continue to Account Deletion.
Click Delete Account, enter your password and then click Continue.
Once you've confirmed, you will have 30 days to recover your profile before it becomes inaccessible.

To cancel your Facebook account deletion
Log into your Facebook account within 30 days of deleting your account.
Click Cancel Deletion.
Tired of Instagram?
Are you tired of looking at filtered images and videos? Do you want a life beyond selfie sticks and emoticon reactions? Whether this is the reason you want to delete Instagram or not, there is a way to get rid of it. You can only delete Instagram on a web browser. If you want to save your data before deleting, here's how to request your data:
Log into Instagram from a web browser and go to your profile.
Click the gear next to your name and select "Privacy and Security."
Scroll down to "Data Download" and click "Request Download."
Type the email you'd like to receive the download link to.
Verify the request by entering your Instagram password.
You can download the data in a zip file.
Then you can go and delete your Instagram account permanently
Go to the Instagram website and log into your account.
Go to the account deletion page.
From the drop-down menu, choose the reason you are deleting your account.
Enter your password again. Then click or tap the delete button.

How to deactivate/disable your Instagram account
Log into your account on a computer web browser.
Go to your profile picture in the top right, click or tap your profile and then "Edit Profile."
Scroll down, then click or tap "Temporarily disable my account" in the bottom right.
Choose the reason why you are deactivating your account from the drop-down menu next to "Why are you disabling your account?" and enter your password again.
Click or tap "Temporarily disable account."
Don't want Twitter anymore either?...
Whether you've been scrolling through other people's tweets or manically posting some yourself, if you want to save them before closing your Twitter account, here's how to do it:
Log into Twitter from a web browser and click the circle with the three dots at the bottom of the page.
Click Settings and Privacy
Select your account
Select Download an archive of your data
Click Request Archive
How to delete your Twitter account permanently
Twitter gives you a timeframe during which the account can stay deactivated. If you've taken no action to reactivate it during that time, it will be automatically deleted. Below are the steps for deleting your Twitter profile:
On a web browser while logged into Twitter, click the circle with the three dots on the bottom left of the page.
Click Settings and Privacy.
Select Your account
Click Deactivate your account
Choose from a 30 day or 12-month reactivation period
Click Deactivate at the bottom of the page.

Had enough of TikTok?
Going viral can be hard work sometimes, and TikTok has made its mark with its viral content in the social media world. Whether you are the content producer or viewer, or just got tired of keeping up with the TikTok trends. See below on how to delete TikTok permanently:
Open the TikTok app
Click on the Me section
Select Manage My Account
Click Delete My Account


Done with LinkedIn?
Maybe you've retired or you are close to retirement. Or, your business does not need LinkedIn to generate leads anymore. Whatever your reason, here's how to delete your LinkedIn profile:
Log into LinkedIn on a web browser and click the Me icon next to your profile picture.
On the drop-down menu, click Settings & Privacy.
Go to the menu on the left side of the screen and click the Account preferences tab.
Select Account management in the submenu that appears.
Scroll down to the Account management section and click Change next to Close account.
Add the reason for deleting the account as well as some comments for feedback and then click Confirm.
Re-enter your password.
Click Close Account.

Would deleting the social media app delete my profile as well?
No. Deleting the social media app would just uninstall it from your phone. Your account and your data are still saved and you can access your profiles from any web browser.
Does data really get permanently deleted after closing a social media account?
No matter what process you follow to either deactivate or delete an account and on what platform, that account's data could still be recoverable and traceable. Any data that you upload on organisations' website becomes their property. Facebook admitted that they retain copies of "some material" of deleted accounts but they remove any personal identifiers.
Although personal data gets anonymised after deleting the account, users' log data is still kept.
Log data is automatically produced and it records users' files with their timestamps. For example, when a user uploads a photo on Facebook, the log data of this activity would be the type of file uploaded (e.g jpeg), along with the time and date the photo was made public.
Deleting social media for a week challenge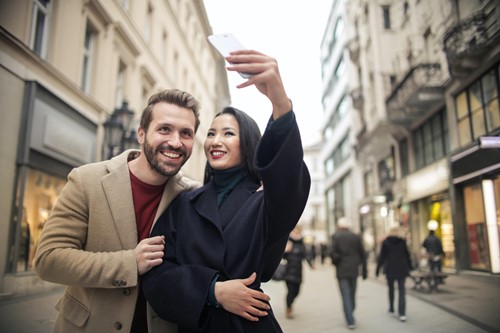 Whether quitting social media is a thing or not, detoxing from it for just a week can certainly be a challenge. Especially if you have had a 'chronic addiction' to it. But if you are really considering removing it from your life, you can start by disabling your notifications. Most platforms allow you to keep your account deactivated for a certain amount of time before they automatically delete it.
Is deleting social media good for your mental health?
It depends on what you used to use social media for. Studies have shown that there is a link between social media use and negative mental health. This is often caused by the fear of missing out (FOMO).
Social media can be a toxic environment due to the type of content that people are often exposed to. Not to mention the online arguments which can last for days on end with many users incessantly jumping in to share provoking opinions and personally attack, even months after the discussion initially took place. Trolls are popular in such contexts and if you ever run into one, it'd be wise to keep them at bay by simply not responding.
Remember that social media is another place to interact with people, so you should still be mindful.
You can also unfollow accounts that cause you mental distress, while still keeping your social media profiles. By carefully choosing who to follow, you can populate your feed with content which does not trigger any negative emotions.

On the other hand, social media can be beneficial and entertaining in many other aspects too. Examples include:
Forming self-help groups to boost mental health.
Providing discussion spaces or forums where people get to share their hobbies and interests.
Creating accounts dedicated to developing new skills through hacks, how-to guides and tutorials.
Posting job adverts and connecting with companies and colleagues (e.g LinkedIn).
Interacting with big brands which often use social media to acquire new business.
Using social media more as a follower rather than as a content creator. Mainly for following news channels, celebrity accounts, reading tweets, keeping up with sports events or just any public events in their area.
Using it purely as a space for creativity which encompasses intelligent humour, memes, reels and fun challenges in which people from all over the world can participate and share.
If you can't do without social, it's highly likely you'll be using your phone to use app after app to keep up with the latest gossip. While you scroll through that feed, maybe consider what you'd do if you broke or lost your phone. Perhaps having a quick peek at our insurance cover for your smartphone would be a better way to spend your time?